WELCOME to our Classic Radio and TV Site
Step back in time and enjoy these classic Vintage Shows.
Remember the Laughter, the Fun, the Thrills and Chills you had as a child! Whether you love Drama, Suspense, Horror, SciFi, Western, Comedy or Adventure, A&A Media offers the best of Old Time Television and Movies! Now you don't have to just reminisce "about the Good Ole Days" you can actually watch them in your home once again! Start collecting today! Get ready to sit back and enjoy hours of Vintage Entertainment.
This Month's Special
Science Fiction Theatre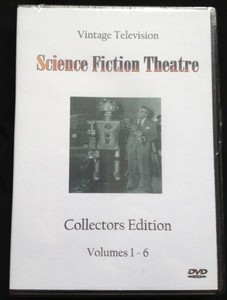 ---
Fans of Old Time Radio Shows - Click Here